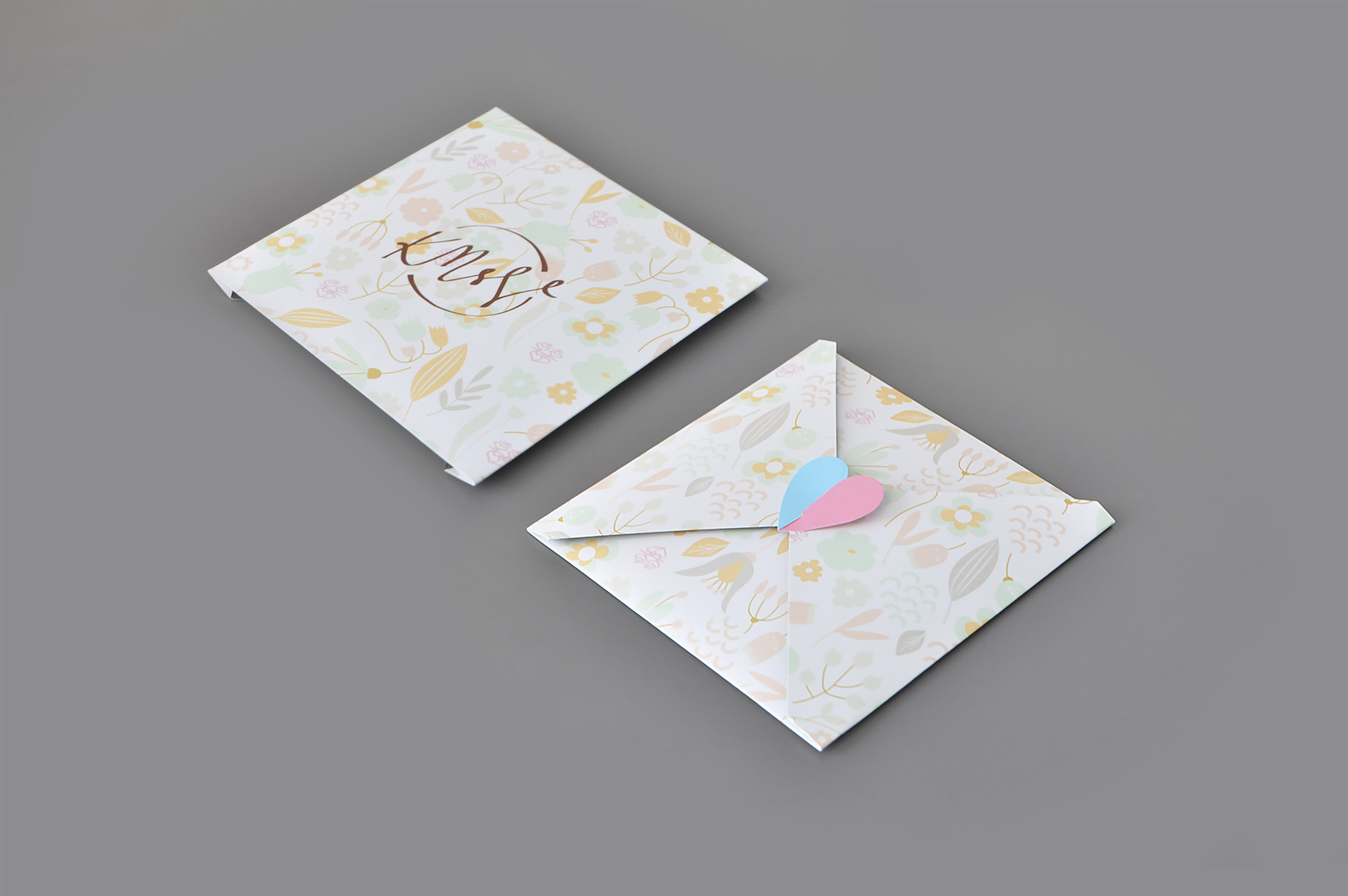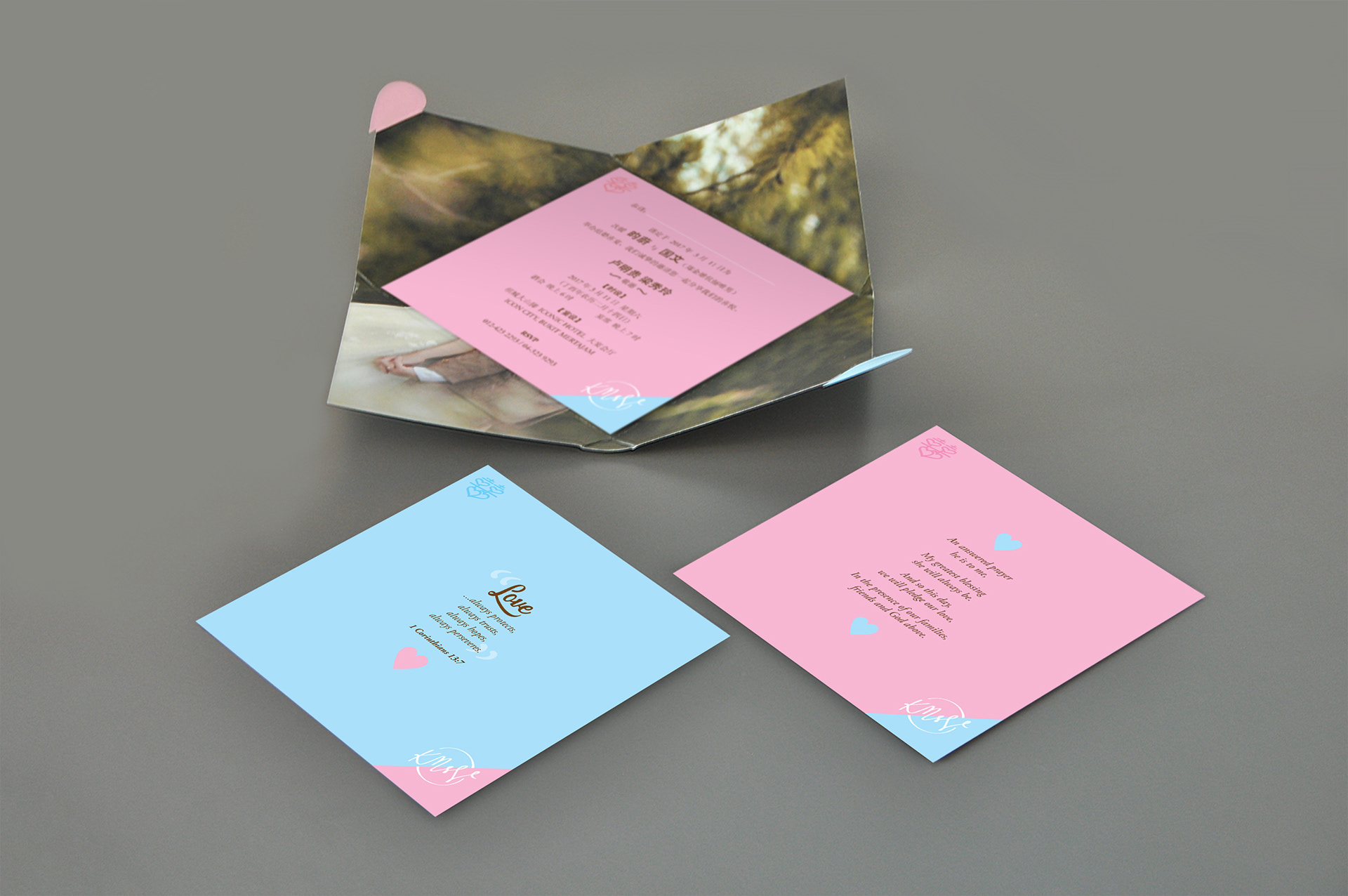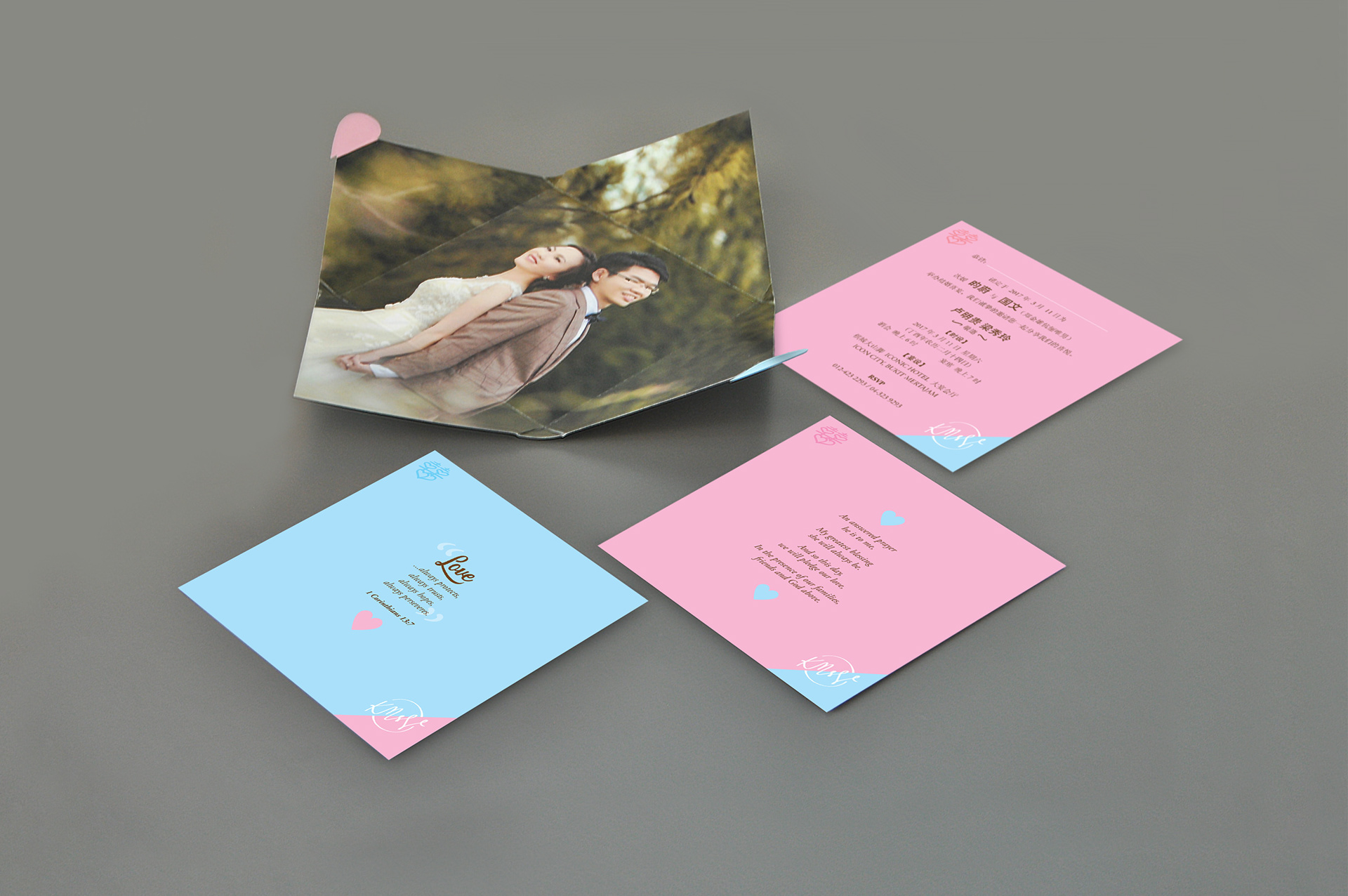 Blending traditional Chinese culture with Western modernity that is well-adapted with younger audience.
Inspired by art and craft of folding envelope in Japan, a wallpaper-inspired with "autumn" elements was used to give a softer approach to audience, interlocking with half blue and pink heart, and a hand-drawn signature emblem on the back of the envelope.
When it opened with care, an image of a wedding couple was revealed with warmth and softness. It came with bold blue and pink invitation cards with hand-drawn of Chinese word "love" on the top left corner. They were filled with boldness, modernity, love and joy.