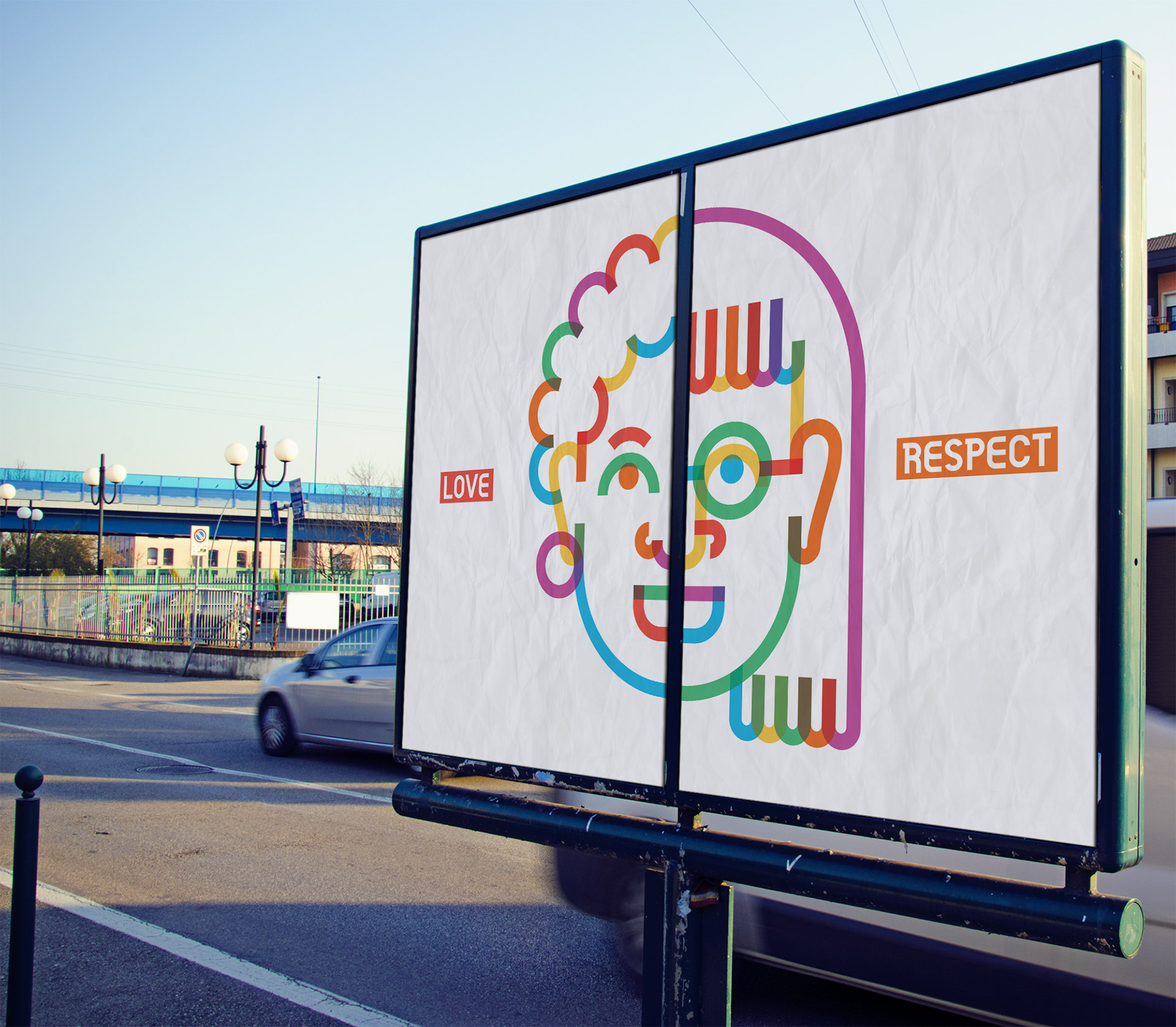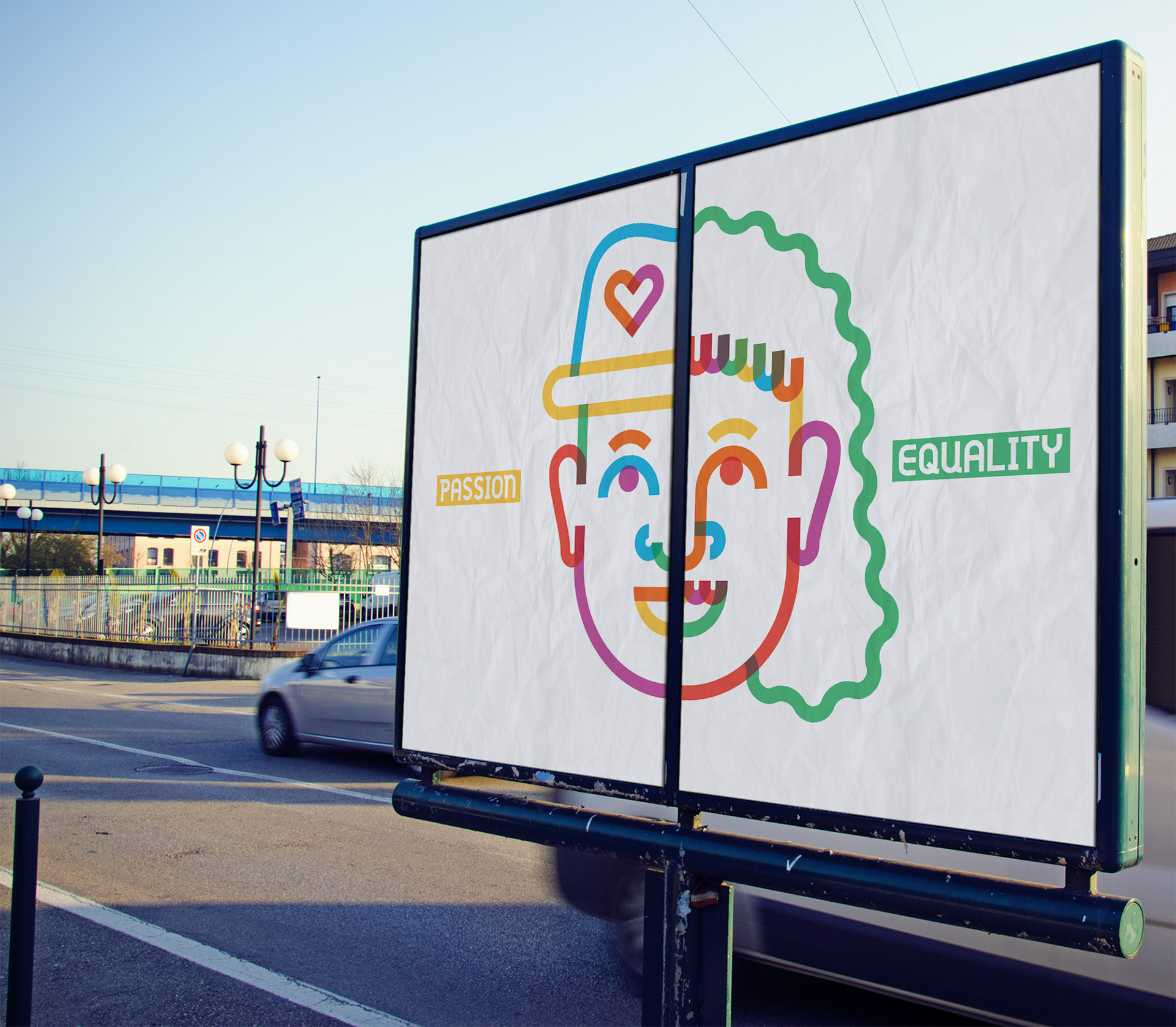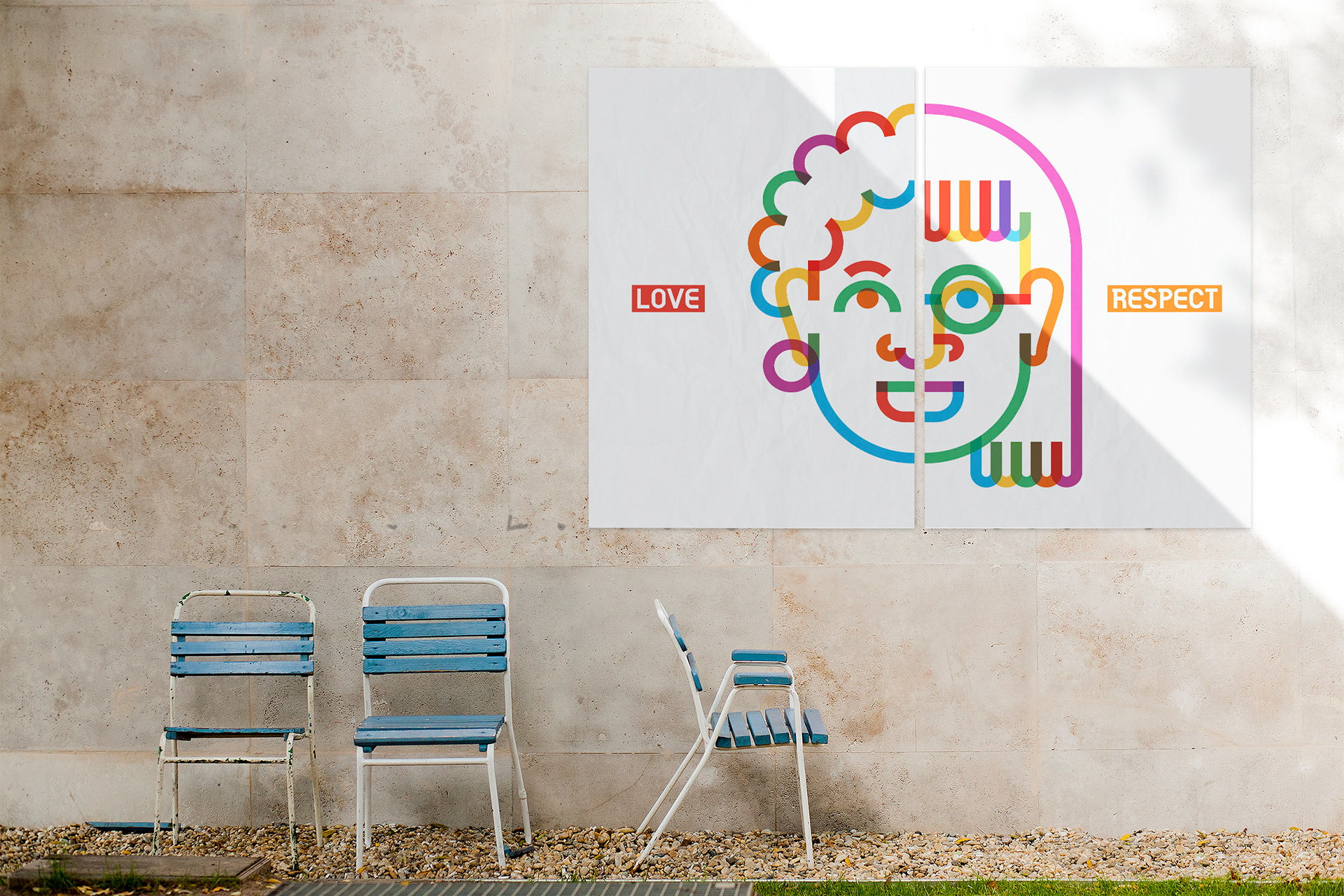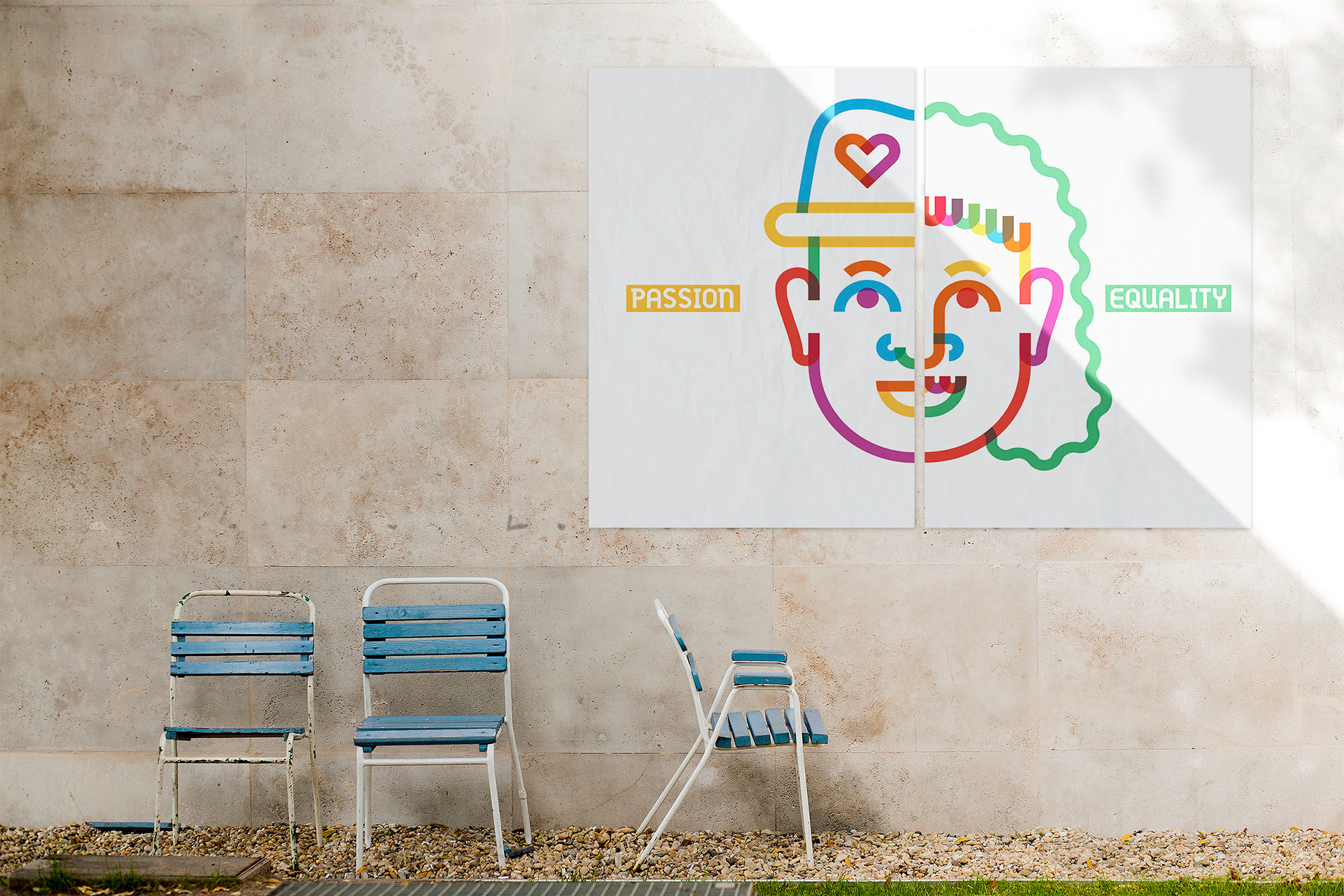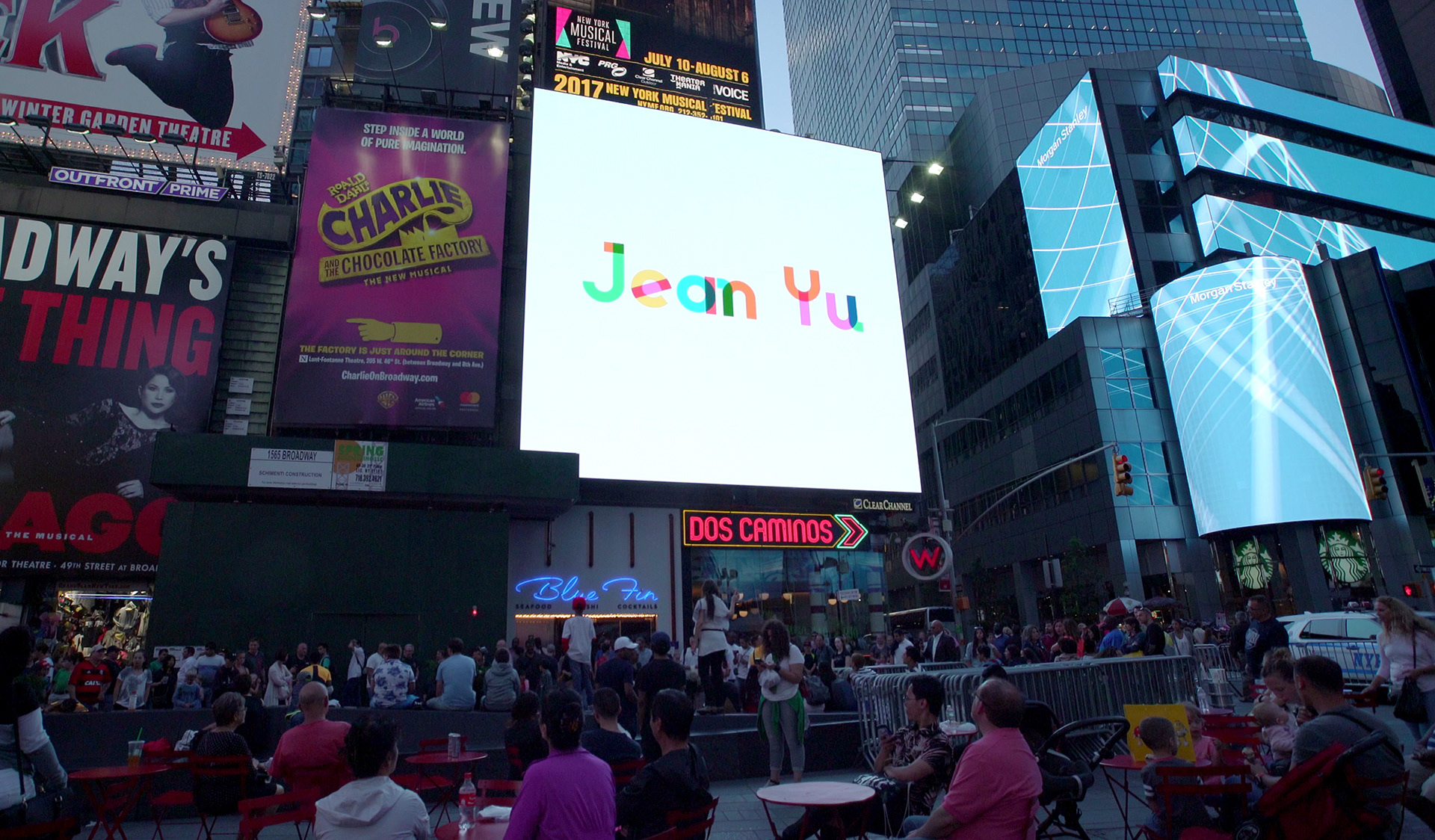 Anyone who is afraid to come out, there are wonderful people out there who are "human" and brave enough to stand and speak up.
These multiple posters display different person with colourful lines based on some characters of Gilbert typeface; a young woman with extremely curly hair, a geek woman, a cheerful guy with a heart and hat, a funky guy with long wavy hair, a clean and humble guy, and a bald bearded guy. Each poster depict different meaning of PRIDE with individual rainbow colours; LOVE, RESPECT, PASSION, EQUALITY, HARMONY and HOPE. These posters may be swap whenever they like.
This is a winning poster design under Print category, and will be display on both print and digital media at New York Times Square during Pride Week and NY Pride March.